Received 11/27/2007 01:33
Trunk or Treating with the Rough Riders
The weekend before Halloween I loaded up the kids and headed to good ol' Saginaw High for their annual Trunk or Treat. Hannah had a really good time this year. Last year she was VERY leery of anything wearing a scary mask which is HALF the world on Halloween.
This time she had no problems going up to the kids and asking for a treat. She waited so patiently! She even made sure Baby Andrew got one in his bag. There were several SUPER Hero costumes and all of the high school girls thought she was so sweet.
My long term sub is now the art teacher there and they had a spot where the kids could color on a picture. Hannah had such a good time. She didn't want to leave.
Now what was Drew doing? Just the usual riding around staring at things. All in all it was a good night! Lots of yummy candy to eat on the ride home. Sorry Drew, next year you can have some!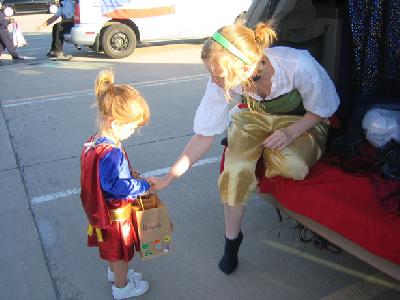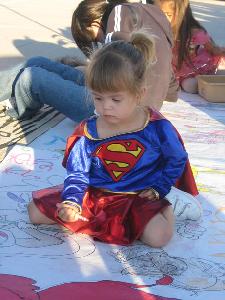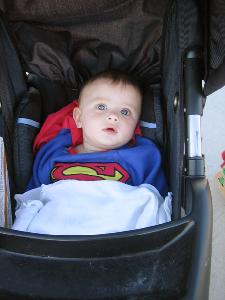 Comments for post