Received 07/09/2006 03:48
Introducing Mr. and Mrs. Josh Peters
A day after Ricky and I celebrated our 5th anniversary we helped celebrate the union of another couple: Joni and Josh! Joni teaches 3rd grade with me at Chisholm and is a super sweet gal. It was nice to have Ricky actually go with me to a weekend function instead of me flying solo due to all of his wedding gigs. The wedding was very sweet and FULL of Aggie pride (which us Okies don't really understand! I call it a cult following of sorts!!!).

Carlynn and I were in charge of the programs and the cake. We even got a pretty little flower to wear!

Hannah spent the evening with one of Ricky's former students, Valerie, and her mom. They took her to NRH2O and had a blast. Since Hannah had joined us for our official anniversary dinner at Moni's, we decided to take advantage of the sitter time and had a nice dinner at Texas Roadhouse with just the two of us. I teased him about whether or not we could last 45 more years... Time will only tell won't it?!?!? Congrats to the happy couple!!! We wish you the best!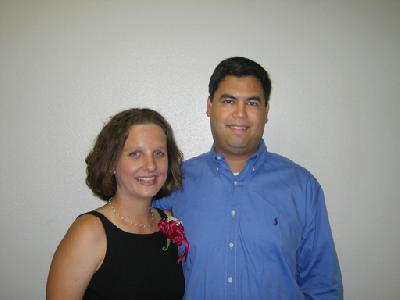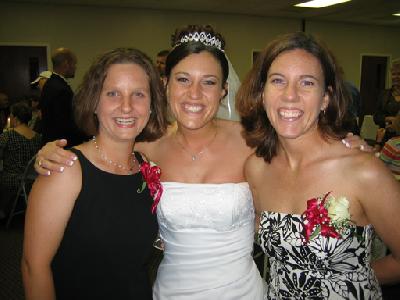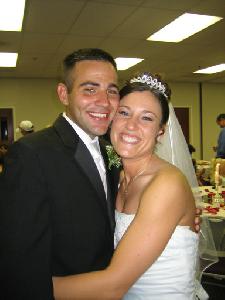 Comments for post