Received 06/27/2005 03:40
Our North Carolina Adventure
Last week Hannah and I spent the week along with Granny out in the gorgegous state of North Carolina. We went out to visit Uncle Nate's family. Hannah did pretty good on her first flight. Her daddy would have been proud!

Brandon and Lindsay fought over who got to hold Hannah. They just loved to make her giggle.
Aunt Tonya kept saying, "Her pictures just don't do her justice! She is adorable!" I said, "Of course, she looks like her mommy!" (I know...she doesn't look a bit like me, but I can dream, can't I?)

We even got to see Lindsay and Brandon take the gold in their swim meet. They each won both of their events by a landslide!

On Wednesday, Mom, Hannah, and I drove down to Wilmington, NC to spend the day. One of my high school friends, Mandi, lives there now so we enjoyed a nice seafood lunch at a place called the "Bridgetender". Hannah and Landree, Mandi's daughter, just loved to look at each other but that was about it.

After lunch we went to the beach and then took a trolley ride around historic downtown Wilmington (once we found downtown! It took us 45 minutes to find a through street to take us there). The old houses were amazing.

All in all it was a very nice trip! Hope we get to do it again someday. Maybe next time Daddy can go with us!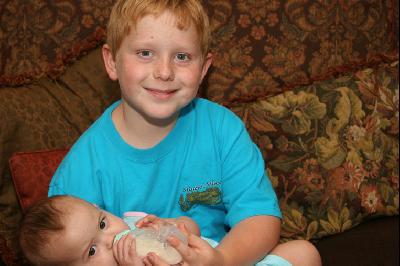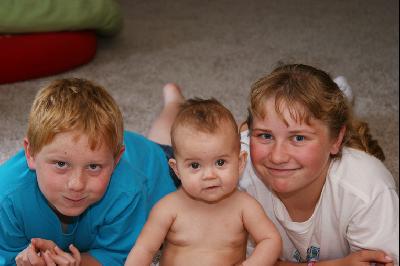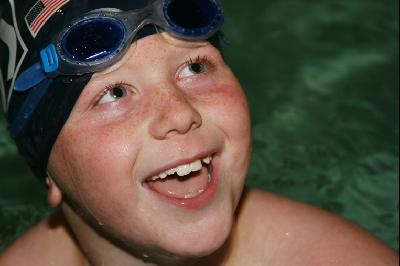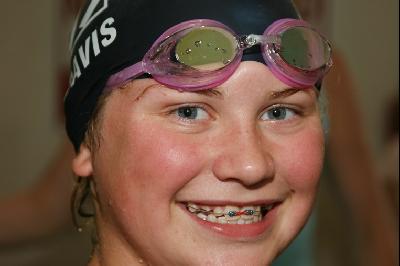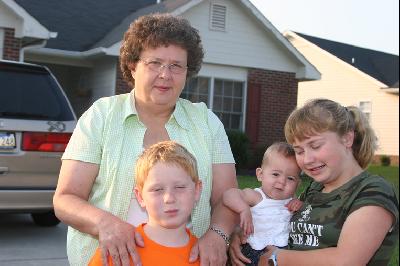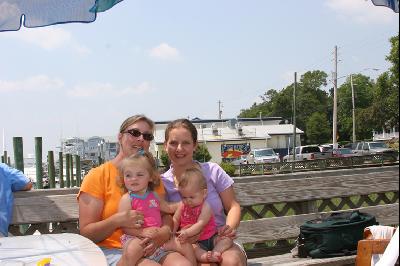 Comments for post