Received 05/28/2006 04:01
I Scream, You Scream, We all Scream for Ice Cream!
Last night we had a mini-block party with the neighbors. Clint, Danita, and little Kolby were hanging out so we joined them. The big boys hit golf balls around and the little ones ran everywhere. Hannah wouldn't sit still until... Danita brought out some chocolate ice cream! Kolby loved helping feed Hannah. I guess he wasn't doing it right because Hannah took over and the rest was history. She was very upset when Daddy took her in to get a bath. What a mess!!!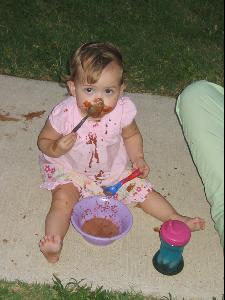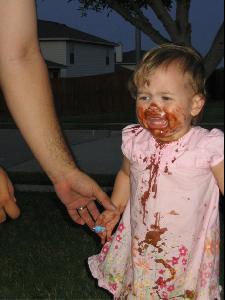 Comments for post