Received 06/20/2006 03:01
Shore is FUN!
Oh, the beach! Who knew how much us landlocked dwellers could enjoy it! Everyone had such a good time soaking up some rays as well as some sand. The babies had a good time digging in the sand. They did venture out into the water every once in a while. Noah liked to run out a bit and then giggle and run toward the shore when the waves came back in. Hannah had a good time "surfin" the waves with Uncle Josh. Ok, give her a break! She is just 20 months old. This WAS surfing for her!!!

Myra wasn't too sure of the water at first and kept saying, "I really like this mud!". After a bit she warmed up to getting a little wet and had a fabulous time.

The big boys spent the afternoon "diving" head first into waves. Apparently , this is a lot of fun when you are 30 or close to it!

Christina and I spent most of our time patrolling the beach and making sure Hannah and Noah weren't fighting over the shovels! Ahhhh, the joys of vacationing with toddlers!!!

All and all the beach proved to be the big winner of the trip. Who knows we might even make it an annual event. Maybe we will hit Galveston Beach next year. Any takers?!?!?!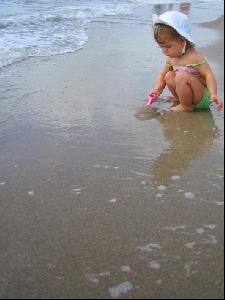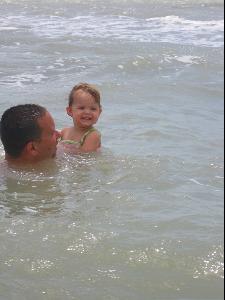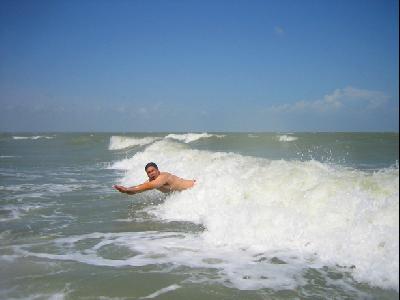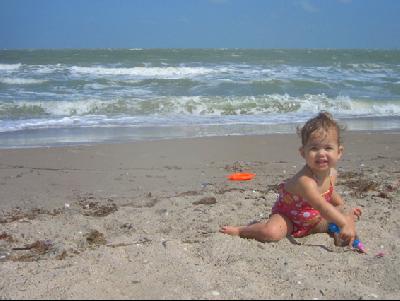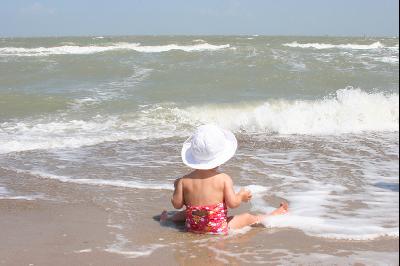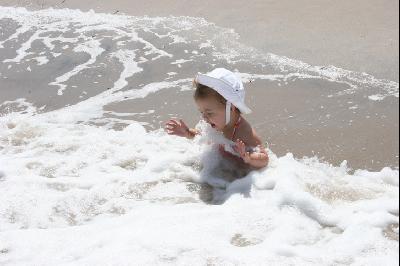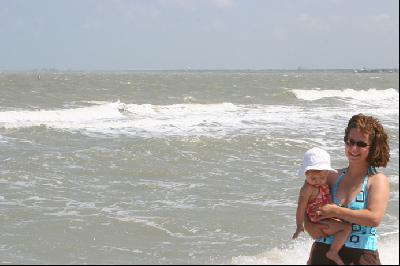 Comments for post